Bourke Scenic Flight is no more

The Covid border closures provided the market opportunity for our Bourke Scenic Flight product. With the market now getting back to normal this opportune time has passed. We would like to thank Air Link Airlines for the quality service they provided us and also all our staff that contributed to this amazing experience.
This guided tour product is still available for aviation tour companies. Please contact us to discuss your requirements.
2 hour gallery and scenic flight tour hosted by
renowned outback artist,
Jenny Greentree
2 hour gallery and scenic flight tour hosted by renowned outback artist, Jenny Greentree
Top Tour Features
2 hour guided gallery and scenic flight tour hosted by renowned outback artist, Jenny Greentree. Includes 1 hr flight time into the landscape, history and sites that have inspired Jenny's art
Soar above majestic Mount Gundabooka, the mighty Darling River and the historic North Bourke Bridge
Literally fly into Jenny's paintings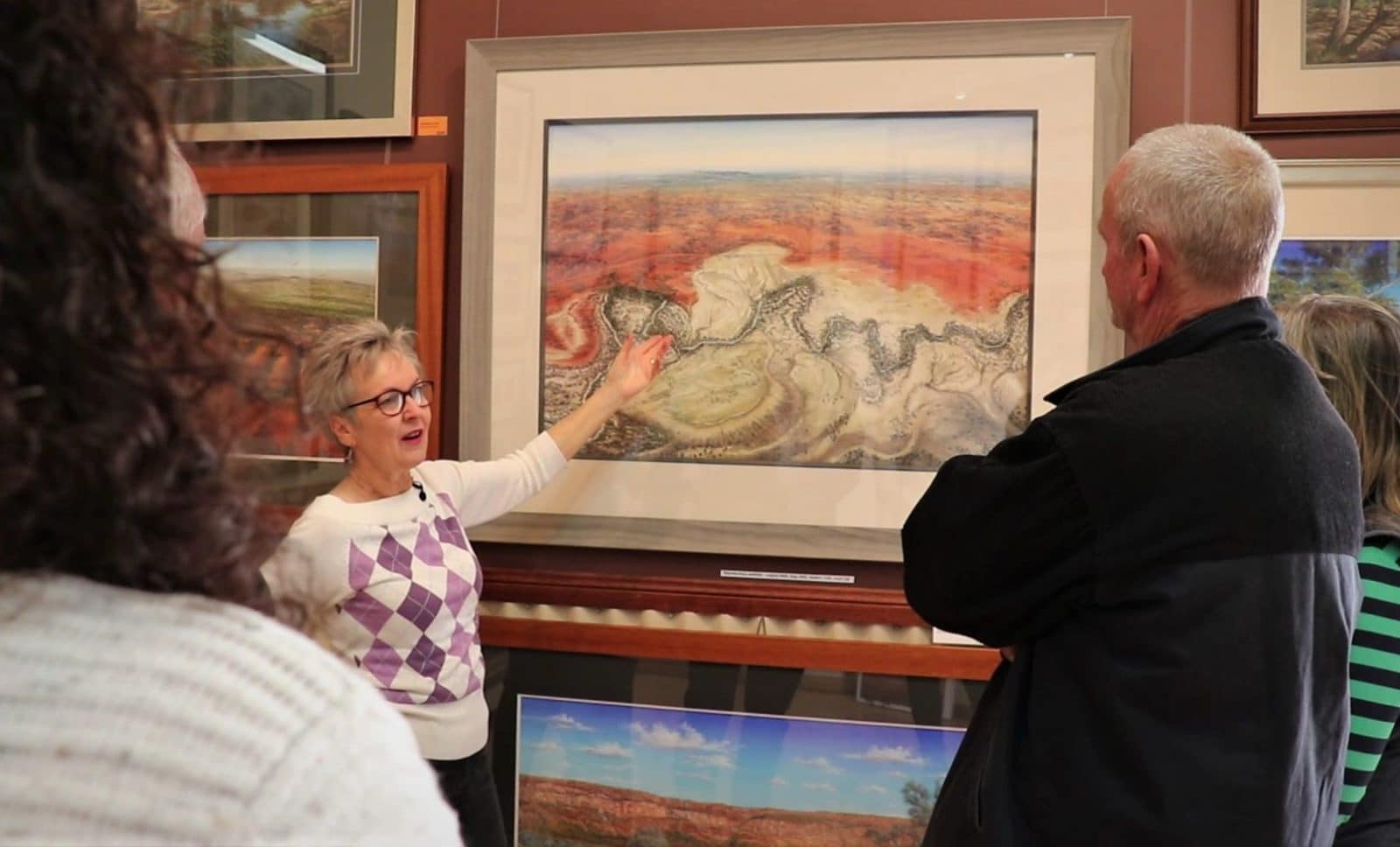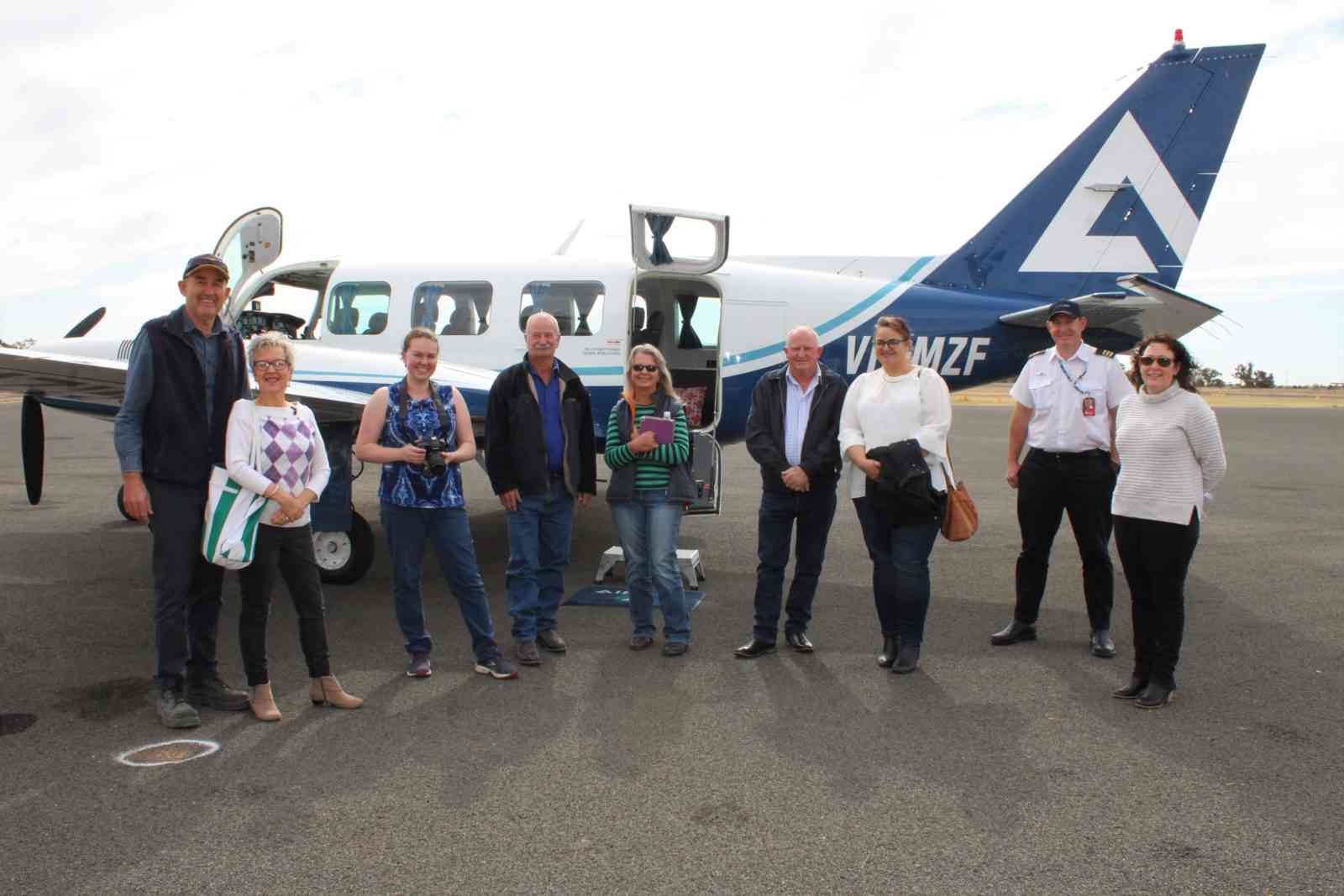 Jenny interviews Kev after his flight